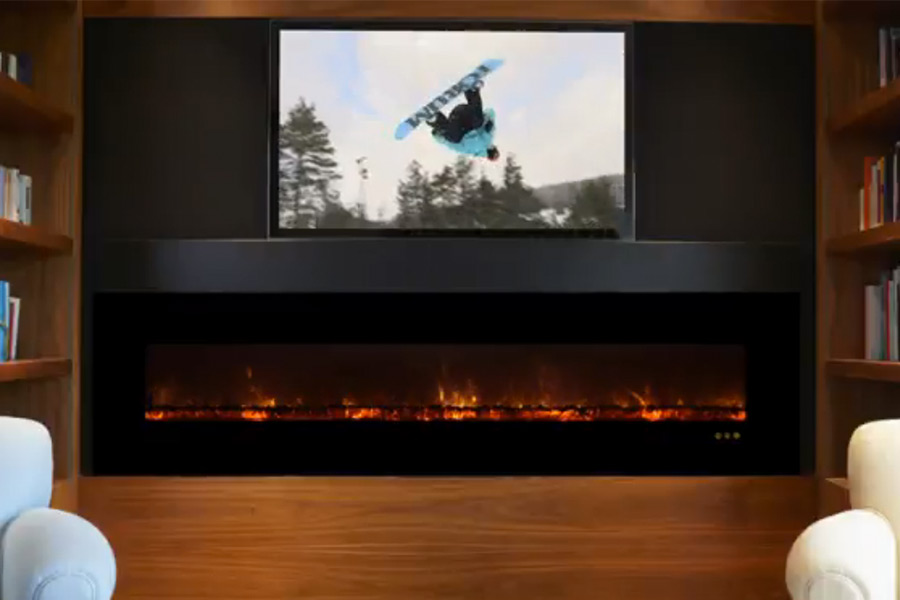 As a child, perhaps you remember the sense of well-being you received while sitting around your grandparents' fireplace. As an adult, you would like to duplicate that feeling, but you are not sure how to do it. You would like a fireplace, but you have heard horror stories about individuals installing fireplaces. There is a lot of difficulty involved in installing a traditional fireplace. What do you do? Have you ever considered installing a led electric fireplace? Here are some advantages to installing a led electric fireplace:
A LED electric fireplace has less maintenance and initial cost.
The cost for an ordinary fireplace installation can run as high as seven grand, depending on the location. Unless a person has a lot of financial resources, this can be difficult to accomplish. A lot of people would simply throw up their hands and forget about it, but a LED electric fireplace costs a fraction of that. Many homeowners are able to install their LED fireplace for less than $2,000. Maintenance is less of a pain for you as well. For a traditional fireplace, you truly have to be a fit person to be able to haul in all of that heavy firewood and contort your back in order to clean the chimney. This is not so with the LED version.
A LED electric fireplace is easy to install.
For the consumer, several different options exist. Electric fireplace mantels are the first option, usually considered by individuals who want the most authentic-looking option. These models usually have a realistic effect and simply plug into any standard 120-volt electrical outlet. A wall-mounted Electric LED Fireplace is available and can be installed directly over the drywall. There is also a LED electric fireplace available as an insert version. All the consumer has to do is simply plug the fireplace in, center the device in the middle of the original fireplace and enjoy the glow of the pulsating embers emitting from the LED.
A LED fireplace is safe for your family and for the environment.
A traditional fireplace can often emit harmful pollutants into the atmosphere. Burning the wood can create smoke, and the boxes associated with such fireplaces usually are very hot. Alternately, a LED version uses a no wood-burning feature because it is entirely electric. The box associated with a LED model is always cool to the touch, and the electrical output is usually equivalent to a coffee maker.
A LED fireplace is convenient.
Many models today offer remote controls and have an on/off switch. These models do not contribute to ventilation issues or mold growth. They often offer multiple heat settings, too.
Give Modern Flames a call today to find out more information about all of the excellent LED electric fireplace models they offer.