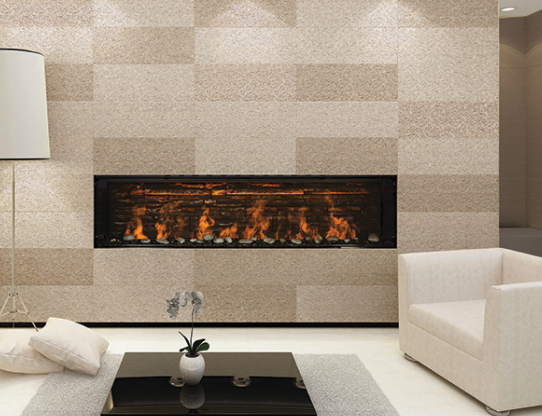 FUSIONFIRE
When Modern Flames was established in 2008, they quickly became a name at the forefront of innovation for contemporary electric fireplace design and technology. This is, in part, due to their many firsts to market, including, the first linear recessed electric fireplace, the first fully built-in electric fireplace, and the first outdoor electric fireplace.
Now, Modern Flames has added another first to that list: the first steam electric fireplace on the market.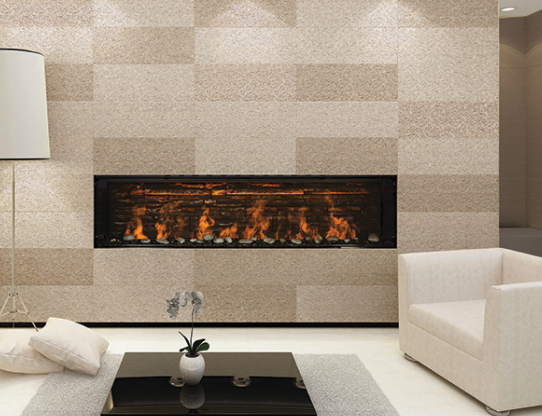 As with their wide-line of other electric fireplaces, the Fusionfire marries the need to go green (and meet new building requirements) with a high-end, fully featured steam fireplace.
With a built-in clean face installation, the Fusionfire has a full flame viewing area that can be installed nearly anywhere, even beneath a TV. Its full life-like flame appearance, patented steam technology also features a cool to the touch glass face and has a manual fill or direct plumbing. Buyers are able to operate these new fireplaces with a remote or touch pad, and adjust flame height and lighting intensity as well.
When a consumer factors in the new green building requirements, as well as challenges like townhomes or multi-family dwellings – places where gas may not be available or venting near impossible – the allure of electric fireplaces, is easily seen.
With sales in electric fireplaces higher than ever, the market is growing. To turn to the tried and true of Modern Flames not only makes sense, it's as safe and reliable as the company.