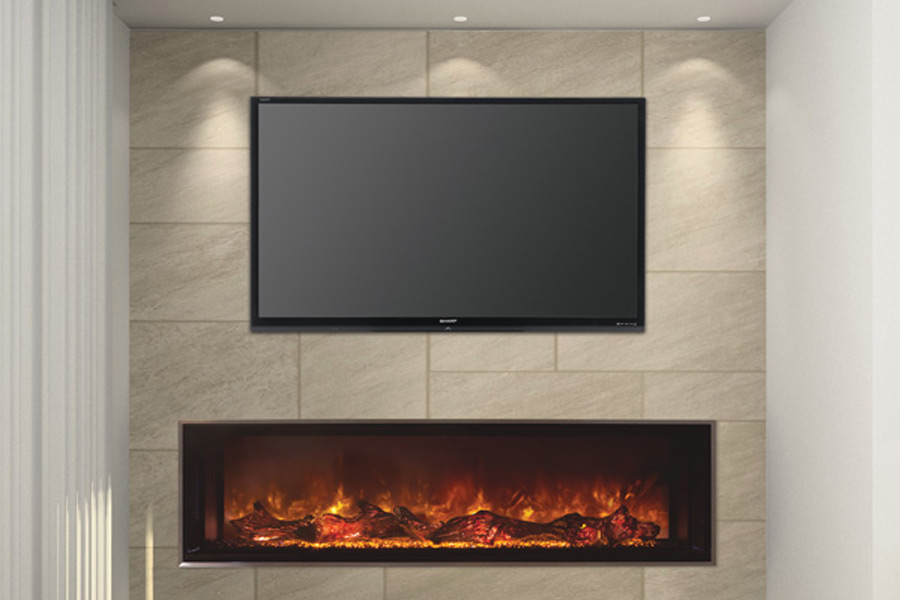 Five Key Features of a Modern Electric Fireplace
Today's modern electric fireplace solutions elicit the cozy ambiance that traditional fireplaces do and more. You'll enjoy cuddling up with a good book by the fire, year-round if you like, without the hassle of hauling in wood. You can easily place a modern electric fireplace in any room, indoors or out, without renovating your home. The following top five key features of a modern electric fireplace will help you know what to look for. 
 1. Frameless Fireplace Design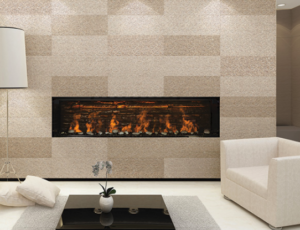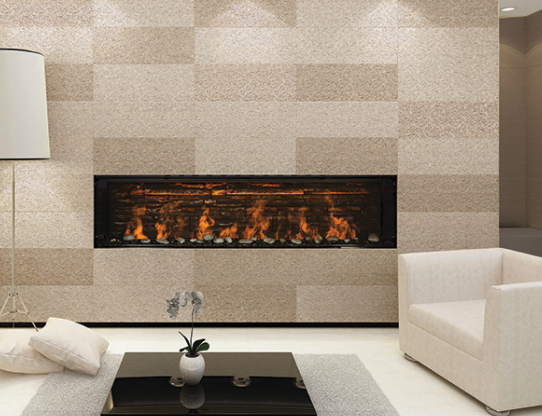 Frameless fireplaces create a sleek, contemporary look. The frameless design makes it possible for a surrounding finishing material to connect with the fireplace's frameless glass opening, making it look like the linear glass is being suspended off the wall. These electric fireplace designs enhance and create definition within a space; curved or running along a wall, to divide a room, and define indoor or outdoor areas. 
 2. Safety Screen
Also, a part of today's modern electric fireplace design is the use of "invisible" mesh. The screen frame is concealed inside the wall, located at the top and bottom of the fireplace unit. The screen used is so subtle, that most owners need to feel for it to confirm that it's actually there. It's easy to remove the screen included with high-quality fireplaces, making it easy to clean when necessary. Removing the screen shouldn't necessitate having a technician do it. 
3. Linear Fireplaces
Linear fireplaces, also known as rectangular or contemporary fireplaces, are a type of gas fireplace that can be installed indoors or out. Linear fireplaces are known for their fresh, striking style and their ability to completely transform a home. Linear fireplaces add a touch of class to commercial establishments as well, including restaurants, business waiting rooms, and more.  
 4. Double Glass Solutions
Corner units and commercial use options create a greater challenge because of the safety barrier and are often sold with double glass. The double glass option preserves the necessary safety level, without requiring a screen. In addition, the double glass reduces the radiant heat that is reflected through the front of the glass. The modern electric fireplace with the double glass design shouldn't make installation or removal of the glass more complicated either. 
5. Home Automation
These days getting a fire roaring in a modern electric fireplace is even easier than it used to be. There's a growing demand for new time saving technological innovations. "Smart home" features add convenience and safety while providing energy saving benefits. As improved controls and options are developed, fireplace home automation is an increasingly common option in new fireplace installations.  It doesn't bypass the actual shutoff that's available with electric fireplaces but provides a central way to control it without hunting for the remote. 
To find the modern electric fireplace that meets your needs, click here.