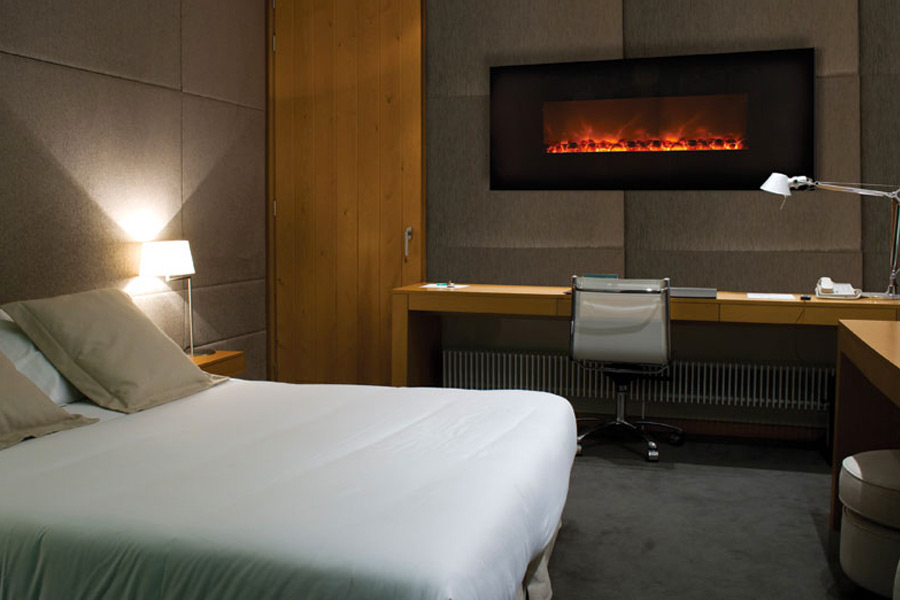 Traditionally, fireplaces were associated with a live flame, smoke, a chimney and the incessant need to add fuel. Fortunately, electric fireplaces are on hand that offer the adjustable warmth of space heaters with all the aesthetic ambiance and appeal of the traditional fireplaces. With all the innovations in this technology, the primary hassle becomes deciding which of the many electric fireplace designs fit best in your space.
Features
The most important part of electric fireplaces is the heating element. Some designs do put out heat but are not hot to the touch. These designs work best where you have a large family, especially kids, animals, and elderly citizens.
Typical electric fireplace designs depend on your primary utility voltage to produce heat. There are no emissions from gas, wood or other fossil fuels. Because of this, you can place an electric fireplace in any room or environment.
Design
Electric fireplaces come in a number of different designs, including corner, freestanding, wall mounted and traditional. The design you choose rests solely on your preference. Some homeowners look for designs to match their building style, or their interior décor. The market has a wide range of fireplace designs including – traditional, Victorian, ornate, minimalist and contemporary designs. It is easy to find a fireplace that that is both functional and fits with the rest of your décor.
To find the electric fireplace design that is best for your home, consult an expert in heating and cooling specialization, like Modern Flames.