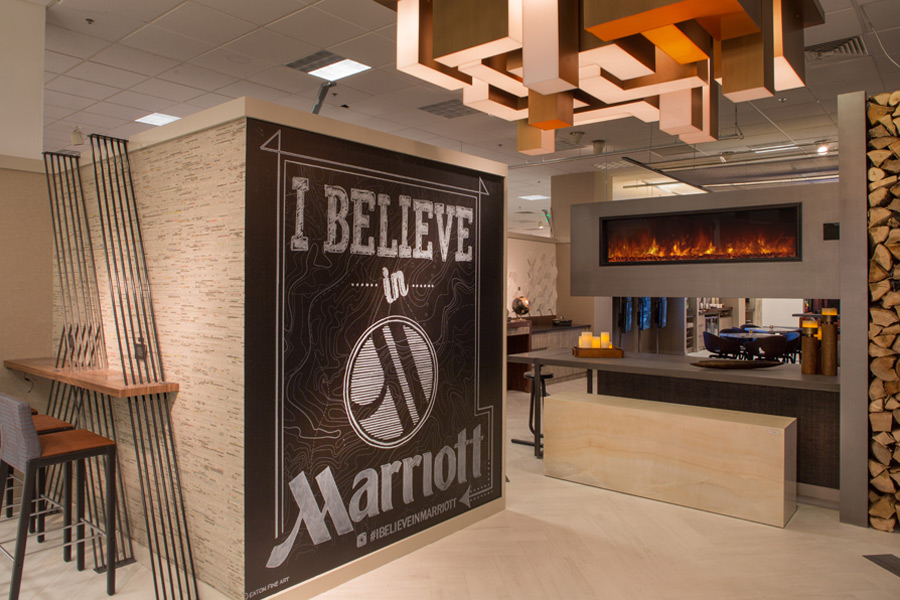 A conventional fireplace isn't always convenient.  Especially in the summer time, when it's just too hot to build a good fire. What can you do if you're after the cozy ambiance of dancing flames, but don't want the roaring heat?
Regular fireplaces require proper ventilation and enough space to burn safely. Plus, there's always ashes and soot. Sometimes the cat gets in there and tracks black paw-prints across the house. But, the gentle light and dancing flames which make a fire so delightful don't require a sooty fireplace or a chimney. Wall mount electric fireplace options are extremely popular now, and an excellent way to achieve the same cozy effect as a real fire, without any of the hassle or danger. No need to worry that a spark will jump from and burn the house down, and no more ashen feline paw prints in your house!
There are a wide variety of wall mount electric fireplace options available for purchase. These units can range from the size of a forty eight inch flat screen TV, to more conservative options little larger than a painting. Additionally, since wall mount electric fireplace options do not take up floor space, it is easy to implement them in any space in your home! You could, for instance, purchase one that stretches the length of a couch, but is only about eighteen inches wide, giving the impression of a gentle flame that illuminates the whole room with soft, romantic light.
The affordability of these units varies depending on the kind of electric fireplace you're interested in. However, there are many affordable options available. By using LED technology to facilitate a realistic "feel", wall mount electric fireplaces are on the cutting edge, but priced accordingly.  The least expensive units run around one hundred to one hundred and fifty dollars, while more expensive wall mount fireplaces can cost as much as two thousand dollars.
There are options across the board for anyone in the market who needs a room enhancing solution that is safe, beautiful and cutting edge. If you haven't tried a wall mount electric fireplace, why not peruse some listings online? Enjoy the benefit of a roaring fire any time of the year, without excess heat or damages.