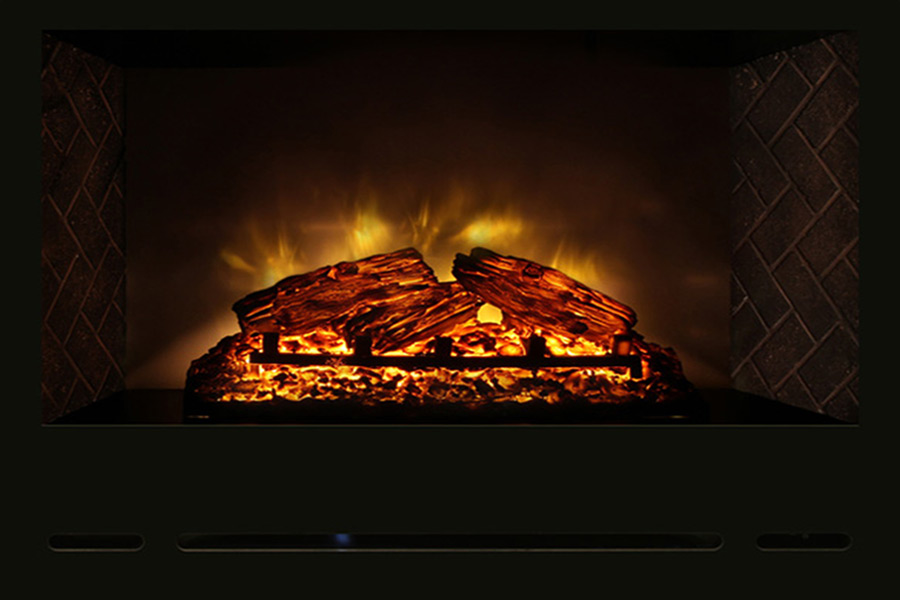 On summer nights, when the weather turns chilly, the last thing you want to do after your big summer BBQ is build another fire when all you want to do is relax. Luckily, outdoor electric fireplaces are available, and they just plug into a standard wall outlet. And, if you don't want to commit to a permanent outdoor fireplace, portable ones are also available, allowing you the flexibility to move them inside if needed.
Save Time And Hassle
An outdoor electric fireplace saves you the time and hassle of having to have extra wood on hand, taking the time to build and light the fire, tending the fire and getting smoke smell in your clothes and hair. You also avoid the ashes, sparks and smoke generated by a wood burning fire. Certain models of outdoor electric fireplaces even include speakers so that you can enjoy music from your MP3 player as you enjoy the fire's ambience.
Fireplace Styles
An outdoor electric fireplace provides ambience and relaxation at the flip of a switch. Whether you have a fully equipped outdoor kitchen and living area or a less-elaborate setup, different types of outdoor electric fireplaces are available. With many designs in both fireplace and fire pit styles, it is easy to match the decor of your outdoor living area or deck. As with interior electric fireplaces, some outdoor fireplaces can look built in, and include stone surrounds, a hearth and a mantel. Outdoor fireplaces can be inset into a wall, and can even be double-sided. Double-sided outdoor electric fireplaces can be freestanding, while others can be built into the house's exterior wall, offering a fire that you can enjoy from both inside and outside your home.
Ready For The Rain
Note that although many outdoor electric fireplaces are designed with waterproofing and using materials that can withstand being exposed to the elements, some are designed to be installed under an overhang or roof. Before you finalize placement of a unit you're researching, check with the manufacturer to determine what, if any restrictions apply to your unit.
This summer, save your wood for your barbecue and invest in an outdoor electric fireplace.