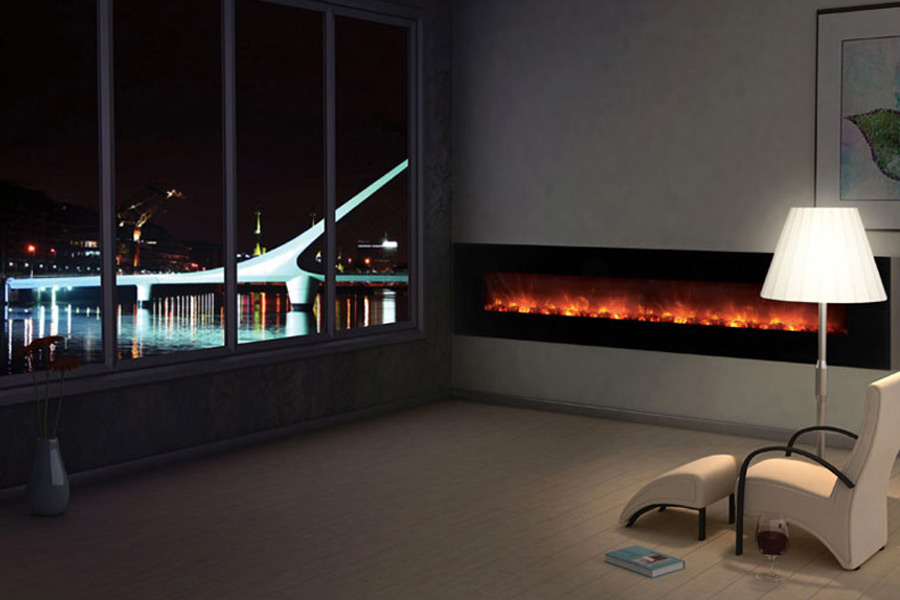 When it comes to mobility, safety and zone heating, an electronic fireplace is the best choice to go with. A fireplace can make your home feel cozy on a crisp fall day. If you add your favorite munchies, good company and a house pet sleeping on a hearth rug, you have a great recipe for total relaxation. An electronic fireplace can be eco-friendly as well.
An electronic fireplace does not give off toxic green gases like traditional wood-burning fireplaces. There are stricter laws on emissions control set in place. A certain amount of carbon dioxide can be produced by burning logs in a new clean combustion wood stove. Carbon dioxide is a colorless, odorless gas that can be lethal if the room is inadequately ventilated. Many electronic fireplaces are equipped with air filters that improve the quality of the ambient air.
An electronic fireplace does not requires a flue. It avoids the related heat loss. This type of fireplace can be set up on an existing hearth and is an efficient source of heat. One hundred percent of its electrical power is converted into heat. Electronic fireplaces that have a thermostat are the best types of electronic fireplace to purchase, as they allow you to control the level of heat.
This fireplace also supplies zone heating, which is a localized source of heat. It can warm a room up to 400 square feet. You will not have to turn on your HVAC if you are in one room–just your fireplace, which can be switched off immediately with the flick of a remote. There is a timer on this fireplace as well.
You can also enjoy watching the realistic flames. The fireplace can be mounted on the wall or put in place of the old one. You can also choose to have a customized surround built. Some people prefer to leave it as it is so that it can be portable, and it can easily be moved to whatever room you wish.
This type of fireplace can be used outside as well. You can spend more time on your patio or porch for more of the year. These fireplaces run on batteries, so you don't need to use an outlet. This is an excellent source of both and light during a power outage. It is safe to use in a room without ventilation because it does not emit fumes.
This fireplace is very safe. You don't have to worry burning branches or sparks. There is also a safety tilt switch and shatter glass screen, which protects the fireplace if it is knocked over. Some of these fireplaces come with a stay cool surface, making them safe for children and pets to be around.