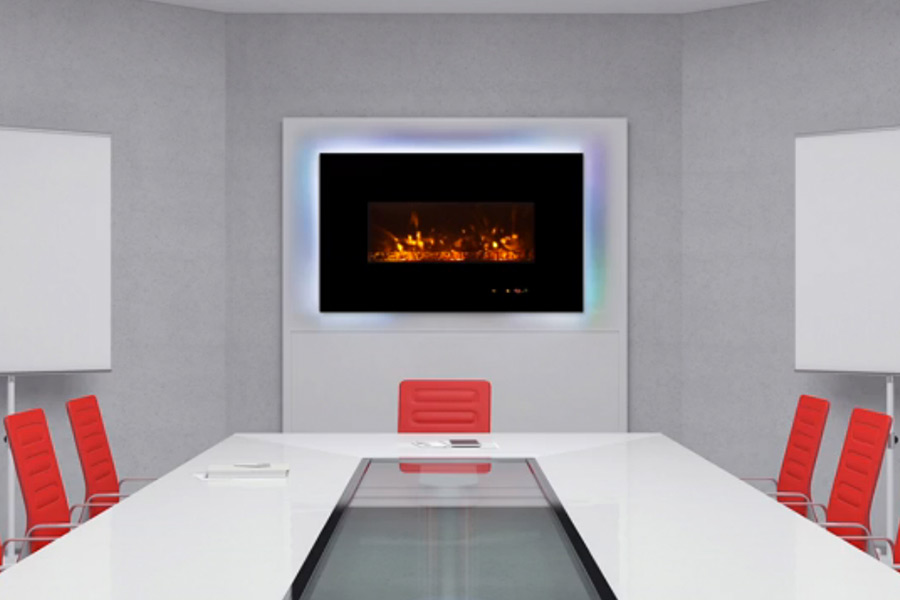 Cuddling up to a toasty fire is a wonderful feeling, especially when it is cold outside. Even though the heat is great, wood furnaces have quite a few disadvantages. Wood pellets or firewood can be expensive and messy. You also have the task of cleaning out the ashes and having the chimney swept to prevent fires. If you still like the look of a fireplace but don't like the clean up or mess, a LED fireplace might be right for you.
LED fireplaces are a modern combination of an electric heater and refracted light. There are a variety of designs and styles to fit most decors. They have no mess, compared to traditional fireplaces, and they can also be moves around.
Depending on your model, the LED fireplace might have electric coils or use infared technology to produce heat. An electric unit sends electricity through coils, which heat up. Fans then push the heat into the room. Infared heaters use infared lights to heat up a heat exchanger, such as copper coils where fans distribute the heat.
Unlike other electric or infared heaters, LED fireplaces have one feature that makes them great for home use:
They use lights to mimic the look of open flames. By timing the lights to flicker and using a random refraction, the fireplaces produce realistic flames. In some models, you can use different settings to change the colors of the flame. Some electric LED fireplaces even come with resin logs to complete the look.
LED fireplaces come in a variety of shapes and sizes. Some can be hung on a wall for a trendy look, while others are more traditional insert styles. No matter what decor you use, you can find an electric LED fireplace to meet your style choices.
LED fireplaces are easy to install. Most plug into your regular wall outlets. Installation of wall-mounted units are fairly simple to hang. Insert LED fireplaces can even sit in an existing wood fireplace insert.
LED fireplaces are also safer for your young children and your pets. The heating units are encased in the fireplace, so it is difficult to reach the heated components.
If you love the look of a fireplace but do not want to mess with ashes, wood or pellets, consider a LED fireplace. They are simple to use, generate a great deal of heat and can even save you money in some cases.