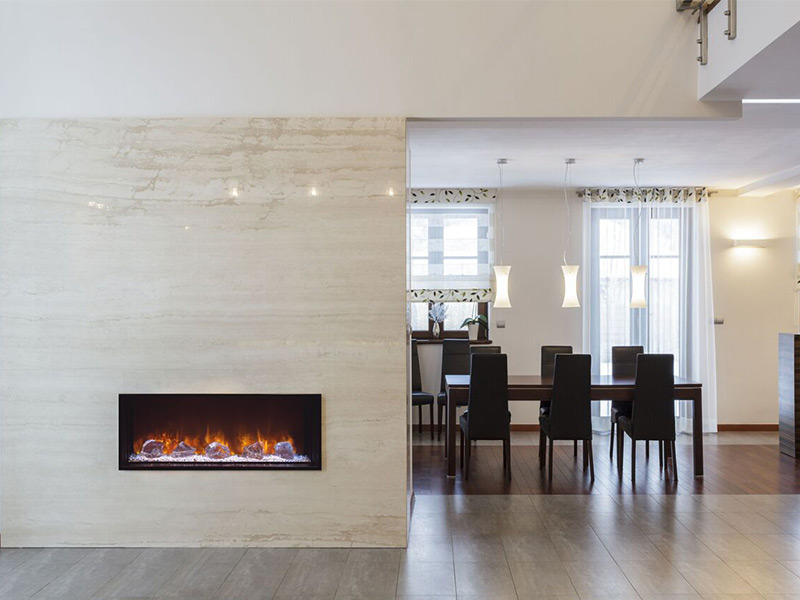 A built in fireplace is a lovely addition to any home. Unfortunately many homeowners cannot afford the cost of installing a traditional built in fireplace.
If you are feeling unhappy because you are unable to afford the built in fireplace of your dreams, fret no more. Instead, invest in an electric fireplace!
A Cost Efficient Fireplace
New innovations in the world of electric fireplaces enable you to add a low cost electric fireplace to your home for a fraction of what it would cost to install a traditional wood burning fireplace. Plus, electric fireplaces come in many different styles so you can get one that perfectly matches your home decor.
If you have ever wished that you could afford a real fireplace but were never able to, consider investing in an electric fireplace. Electric fireplaces can be bought as stand-alone pieces and installed for a fraction of what it would cost to invest in a wood burning fireplace.
Flame Technology
Contemporary electric fireplaces are built with new artificial flame technology. This artificial flame technology can recreate the appearance of a real fireplace without the cost associated with installing a genuine wood burning fireplace.
Electric fireplaces will allow you to recreate the feeling of a genuine fireplace for a fraction of the cost. So contact Modern Flames today, to find the best electric fireplace for your home!