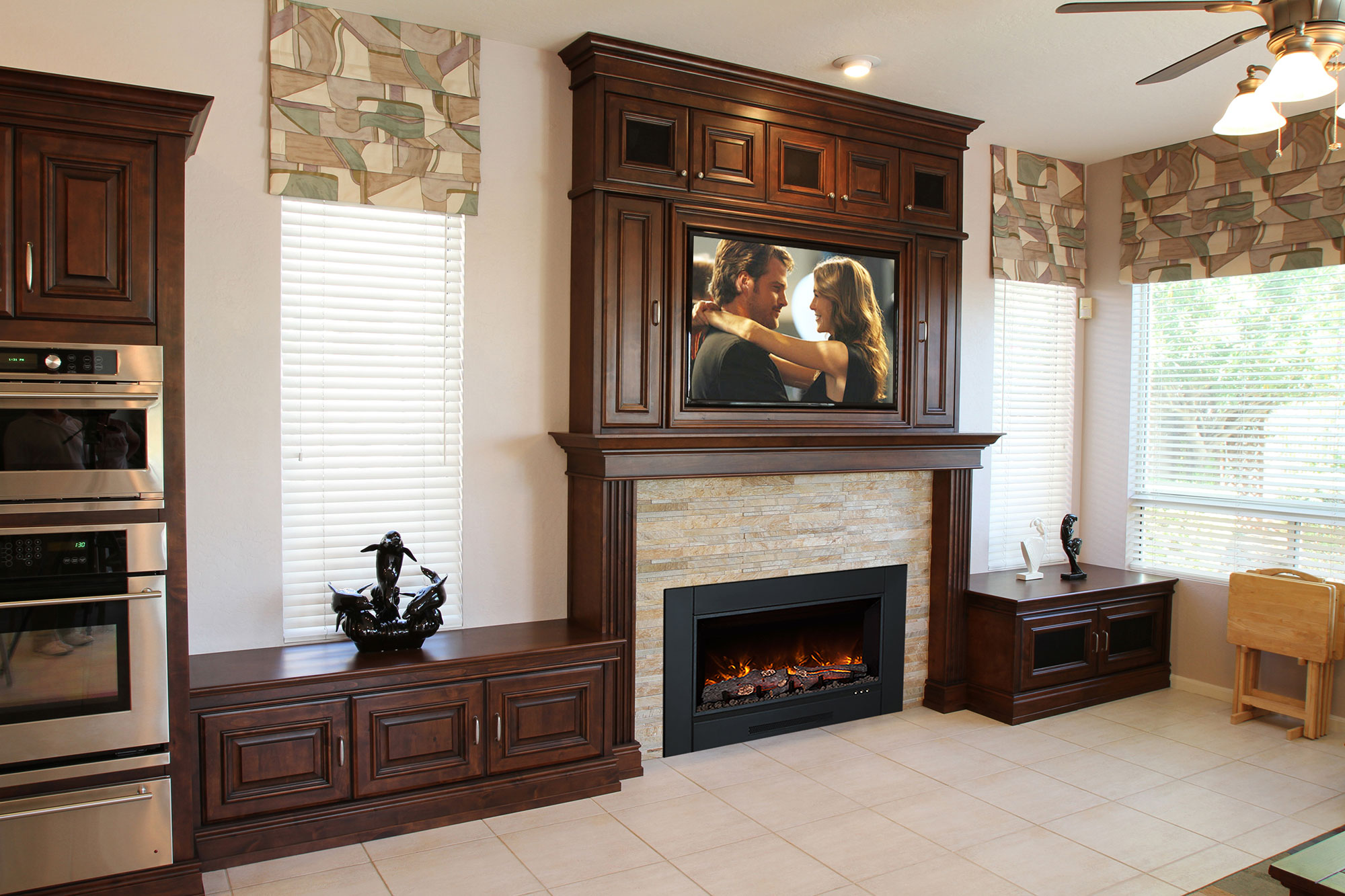 Purchasing an electric fireplace with mantel will yield a classic look in any home. Even better, it creates a cozy place to curl up with a good book or to gather with friends and family. That said, there are other things that make an electric fireplace with mantel an excellent choice.  
The History of the Mantel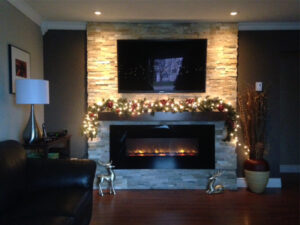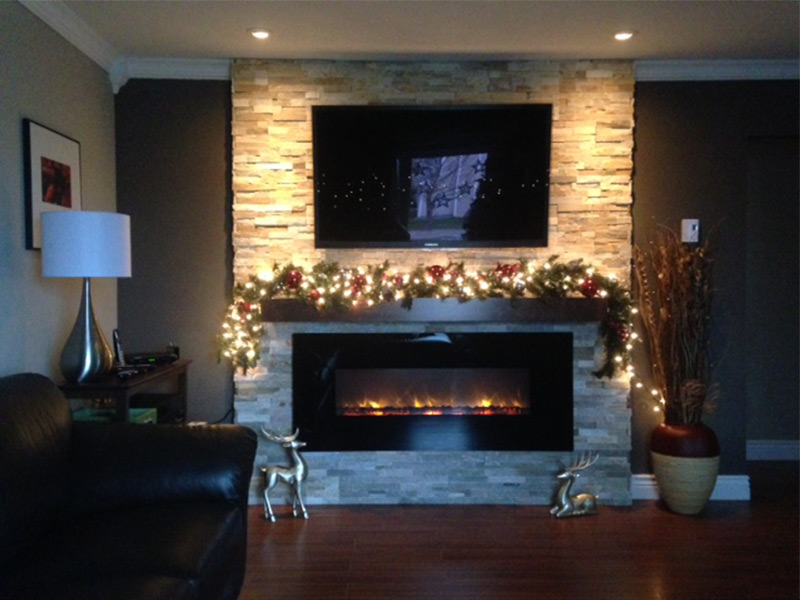 Fireplace mantels (also referred to as chimneypiece), date back to medieval times. These ancient fireplaces with mantels were designed with a hood that extended over a fire grate to capture the smoke. Mantels have evolved over the years, transforming into decorative structures that beautifully accent the fireplace. Many of the ancient mantels were graced with intricate, ornamental designs and extended to the ceiling. Because modern heating methods eventually became the norm, fireplaces in some cases have lost their charm. Thanks to today's electric fireplaces with mantel, this doesn't need to be the case, and you have several exceptional options.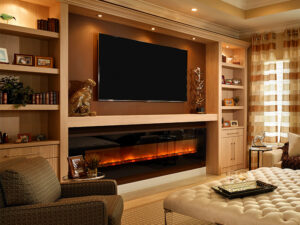 Design and Style
Mantels give both a modern and classic look depending on the fireplace you choose. Our Spectrum series provides a modern look, while the Home-Fire series provides a more classic look. 
The Spectrum Series
Our Spectrum Series fireplaces are available in three different sizes, along with a thermostat, remote and touch control solutions. The visual appearance of our electric fireplaces is enhanced in this series with their 12 different flame color combination choices. The Spectrum Series fireplaces are available in 3 different models – the 36" traditional box, the 50" linear box, and the 72" linear box.  
The Home-Fire Series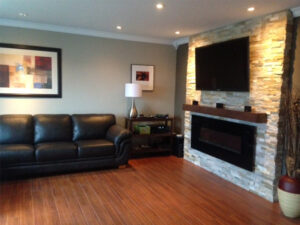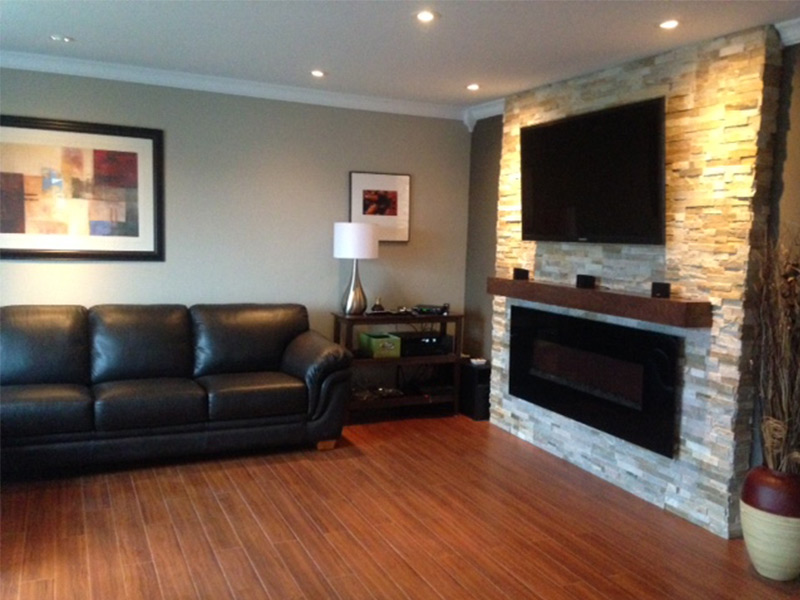 Our new Home-Fire series is available in 3 different width sizes – 36", 42" and 60". We've added contemporary features to these standard sizes, creating electric fireplaces that are available in varying appearances and packages. Consequently, each fireplace is customizable to suit any application. 
Electric Fireplace with Mantel Functionality
One of the most appealing abilities when it comes to an electric fireplace with mantel is their functionality. They provide the perfect place to show off décor and family photos as well as hiding things like the tv remote. Nothing quite sets the mood like a fireplace with mantel.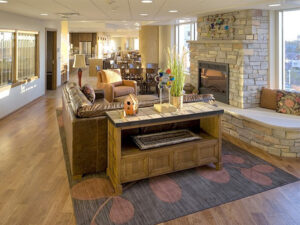 Custom or Out of the Box
There are out of the box solutions that may work for your home, however, customizing your mantel will give you the look and feel that you desire. Customizing your electric fireplace with mantel will also give it a more permanent look. With a customized version, you can achieve that captivating ambiance that the fireplace mantels of old created. Customizing your electric fireplace also makes it possible to perfectly accent your home's overall decor. They can also be basic enough to fit the space they're in if you decide to change the interior design and furnishings in the room over time. 
There are many reasons to purchase an electric fireplace with mantel. It's also important to note that all our fireplaces look great with or without a mantel. Our favorite ones to consider are the Spectrum and Homefire series. To find a dealer near you, click here.