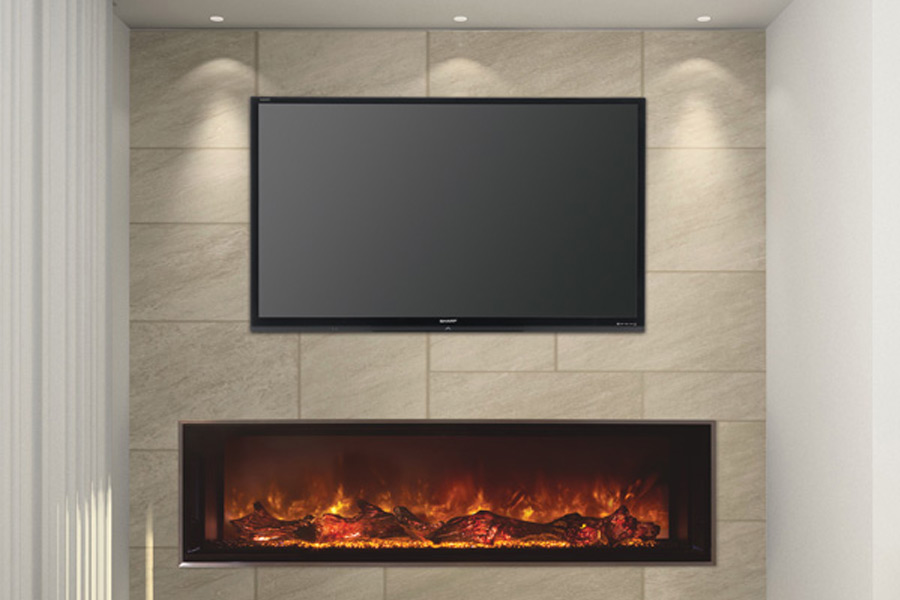 If your house wasn't built with a wood fireplace, you don't have to undertake the expensive and disruptive process of adding one. Technology offers you the option of adding either a gas or electric fireplace.
Installation
If your house has a gas line, you can have a gas fireplace installed without other modifications. If not, you will need to incorporate a propane tank into the cost and design of the fireplace installation. A propane tank takes up significant space, and might be difficult to hide within the fireplace's design. If you don't have an existing gas line, an electric fireplace is probably a the more cost effective option. Also, because gas fireplaces are fueled by gas, they create real flames, while electric ones produce heat with no flame. Generally speaking, a gas fireplace is more expensive to run than an electric fireplace.
Installation differs greatly between electric and gas fireplaces. A gas fireplace needs to be installed properly to ensure that it vents properly to ensure the safety of the occupants of the house. An electric one, however, because it's just like any other electric appliance, simply plugs into a wall outlet. Because all electric appliances are factory-wired, safety doesn't depend on the person who installs the fireplace. Because of the differences in installation and the presence of a flame, fires are more likely to occur with a gas fireplace rather than electric one.
Safety
Gas fireplaces often get hot to the touch, which can pose a safety concern for people with pets or small children. Electric ones, on the other hand, are constructed with materials that don't transmit heat, so they don't create a safety hazard. Although gas fireplaces produce more heat than electric fireplaces, an electric fireplace can provide enough heat for a several-hundred-square-foot area. Despite their increased heat production, if your primary concern is cost and energy efficiency, an electric fireplace is undoubtedly a better option.
Flexibility
If you live in a warm climate and aren't drawn by the heat production of an added fireplace, you might want to add a fireplace mostly for the style and ambiance it provides. Both electric and gas fireplaces are designed in styles that fit every taste. Plus, the presence of a fireplace in your house can increase your home's value by up to 12%.