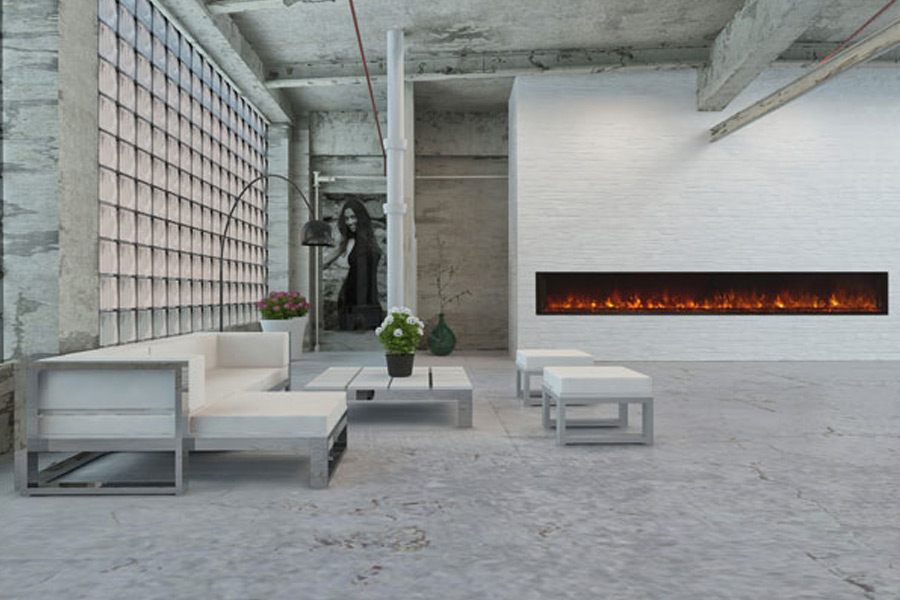 Fireplace inserts for a modern home
Advances in technology have resulted in electric fireplaces that transform normal homes into beautiful havens. The installation of an electric fireplace in your home can create an unrivaled ambiance that enhances the beauty of your entire living space. Today, homeowners and renters alike are embracing the modern electric fireplace which incorporates realistic flames, contemporary design work and groundbreaking technology to create a truly unique home accent piece.
Here are some facts to consider when you think about the value of installing a modern electric fireplace in your home –
Electric fireplaces have a longer lifespan than their traditional wood burning counterparts because they doesn't use any combustible fuels. The simulated flame almost passes for real fire, and during the warm summer months it can still be run without turning on the heater.
It provides a comfortable heat that is fairly economical, often cheaper than the cost of running a gas heating unit.
The heat generated by an electric fireplace is safe. Faux flames means that an electric fireplace is not a fire hazard, which makes your home a safer place for little children and pets.
Installation of electric fireplaces is easy. They can be hard wired into your home or fitted into standard electrical outlets.
Inserts for electrical fireplaces create an easy way to customize your new fireplace for your home.
It does not emit harmful greenhouse gases like carbon dioxide and carbon monoxide.
The modern electric fireplace is a safe and efficient alternative to traditional, wood burning fireplaces. And, just as with traditional wooden fireplaces, electric fireplaces can be used to meet both your home warming and home decorating needs. If you are considering getting an electric fireplace for your home, be sure to take the time to shop around for the right model and a team of competent installation experts.