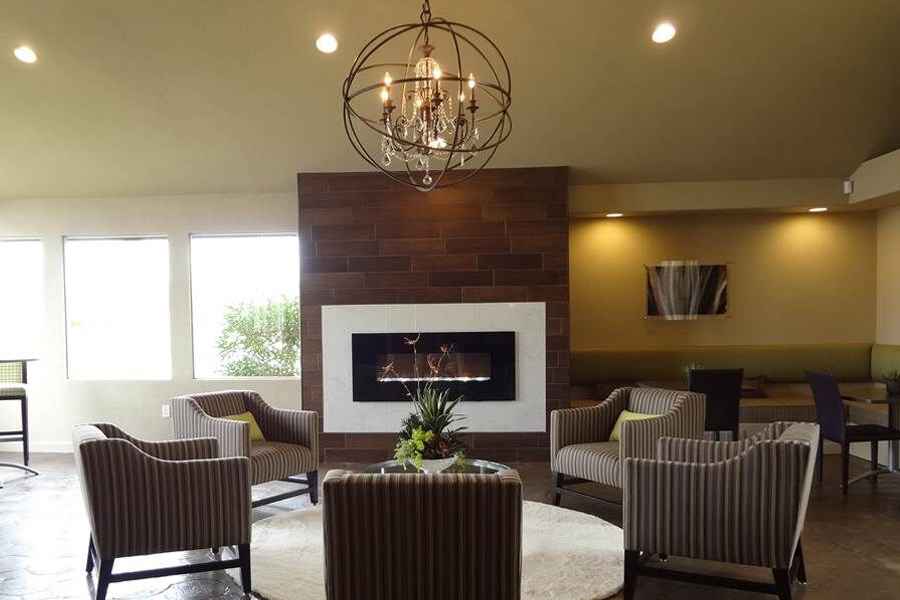 Modern Flames recently went to the Hearth, Patio, & Barbecue Expo in Orlando, Florida, where we were able to introduce our exciting new product line for 2010. The event was a huge success! The new line we presented includes some fantastic new modern fireplace designs which are now a part of our current collection, which includes wall mounted, built in, and other exciting styles of modern electric fireplaces. Modern Flames has always been known for creating some of the most realistic flames in the electric fireplaces industry. Combine that unbelievable realism with one of our sleek new designs, and you've got a contemporary electric fireplace that will warm your home and look absolutely stunning at the same time!
Two of our newer designs are the Helix and the Inferno. Each one puts a new spin on the standard modern electric fireplace design. The Helix features a curved black glass face, while the Inferno showcases a vertical torch-like flame which is unlike any other on the market. Both of these products are great way to make a bold statement in any room. If you prefer a more traditional look but lack the space for a built-in fireplace, you might really enjoy our Ambiance line. Ambiance electric fireplaces are our flagship product, and they are currently available in a variety of sizes, styles, and colors. They are wall mounted like Helix and Inferno, but are classic and elegant in their design. We also offer built-in electric fireplaces, as well as cabinet packages and entertainment centers with an electric fireplace built right into the design!
Be sure to take a look at all of our products and find one you love. You can browse through our collection here on our website, or use our dealer locater to find a Modern Flames showroom near you.