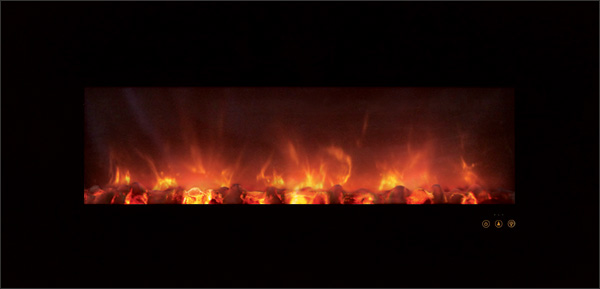 As the days are getting warmer, there are still nights and even evenings that can become quite cool. Although this is normal for most places, you may find it beneficial to have some form of a heating mechanism on your deck, porch or wherever you like to gather outdoors with friends and family. If heating your outdoor space is not your main concern, just enjoying the ambiance of the realistic flickering of synthetic flames is easy to do with a low-cost, no-maintenance outdoor electric fireplace.
Benefits of an Outdoor Electric Fireplace
Hearing the hypnotizing crackle of an old fireplace is comforting to most people, but when it comes to outdoor spaces, especially on cool Spring evenings, the croaking and chirping of frogs and crickets is enough to put anyone in a pre-summer trance.
In addition to generally being the most affordable choice for outdoor heating and ambiance, an outdoor electric fireplace is also easy to operate, not requiring an electrician to rewire your outdoor receptacle for another added unit. Another reason for going with an electric unit, whether outdoors or in, is the zero clean-up involved after using. Most outdoor electric fireplaces are lightweight, making it easy to store during the off-season.
The Importance of Safety
Many families have young, curious children in their household who are attracted to all things dangerous. You now never have to worry about your child being severely injured from a hot surface as a result of the heat generation of the outdoor electric fireplace's internal coils.
Producing up to 5000 BTUs of heat, which is plenty for a small outdoor gathering, electric fireplaces are the way to go if you want to be environmentally conscious while making a warm and inviting outdoor space for your friends and family to enjoy for years to come.