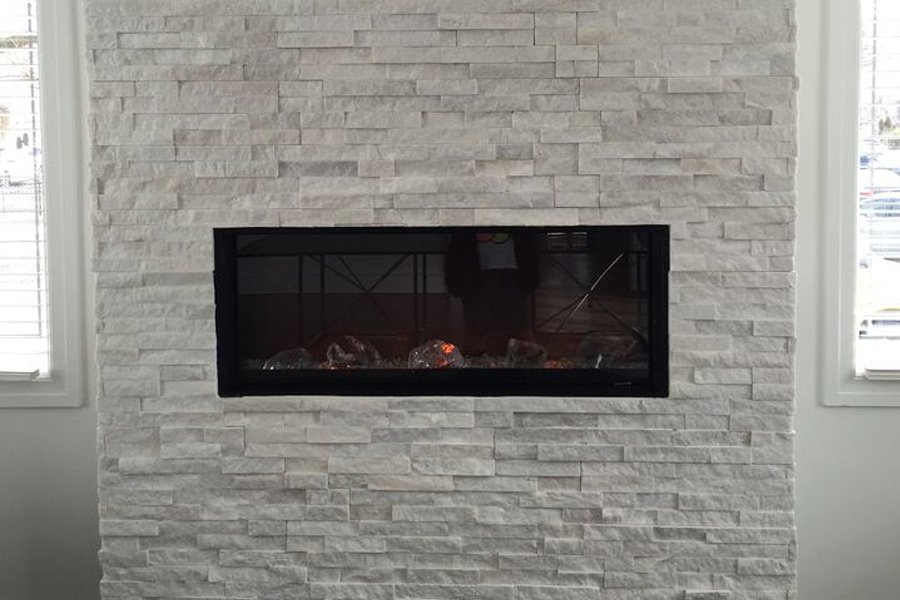 There are varieties of room decoration, and getting a recessed fireplace is one of the best way to improve on the decoration of your house. The recessed fireplace guarantees you both warmth and beauty in your house. Recessed fireplaces are extraordinary pieces of art with exclusive design, combining both the ancient fire and the modern fireplace design.
Everything About Recessed Fireplace Installation
When installed in the house, recessed fireplaces are the centers of attraction and hold topic in every conversation in the room. You can mount them on any wall. There are many good selections of wall-mounted fireplaces that are going to comfort you and seek your admiration. They are also smoke-free, thus providing the advantage of having a real flame in the house without installing a chimney. Recessed fireplaces also have the power of central control, because they use added bio-fuel instead of an electric outlet or gas inlet. To enjoy the comforting warmth, you only need to ignite the fuel.
Types of Recessed Fireplaces
There are different types of recessed fireplaces, such as the Unum Recessed Bio-Ethanol Fireplace. The Unum has unique features, like a split frame design. It is also maintenance-free and can be mounted anywhere on the wall in case you don't want to recess it. Another type of this group of fireplaces is the Optimum Recessed Bio Ethanol, which produces more heat. These stoves can burn for approximately five hours, and that provides you with enough time to undertake any housing activity.
Benefits of Recessed Fireplace
You can choose wherever you wish to place it.
A comforting and actual flame.
Remote control of fire and heat without using batteries.
Five flash settings, capable of heating a 400 square ft.
The Dual operation with heat or without heat.
Latest Trends in Recessed Fireplace
The LED flame Technology is one of the latest innovations in fireplace construction. It has attracted attention in the market, and you just need to get one to be part of this excellent innovation. The LED flame fireplace will comfort you with its high-tech touch.