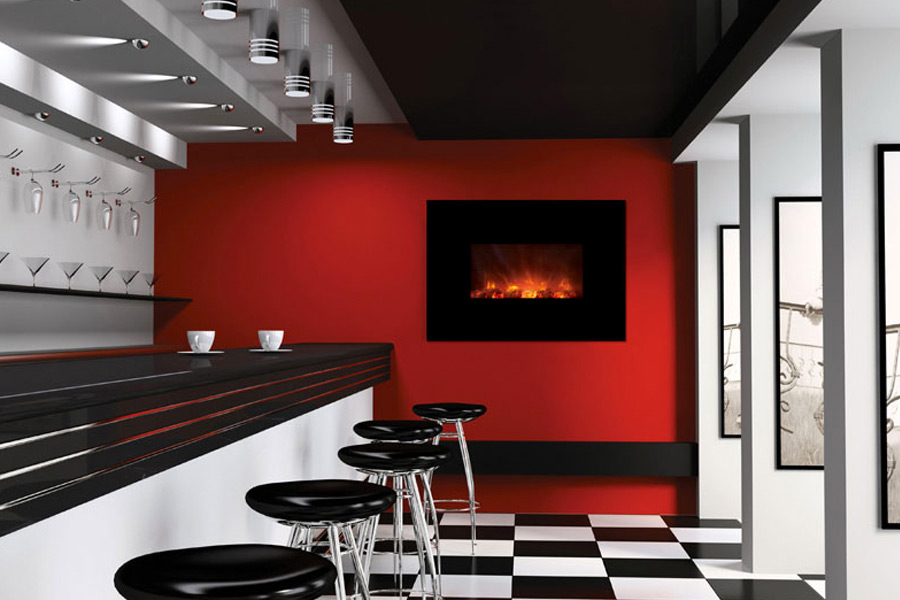 Millennials are coming of age, and the rising cost of student loans and a sagging housing market means that many of them are choosing to stay in apartments, delaying home purchases until later in life. Home design experts have also been quick to note that millennials are favoring certain interior design trends over others. An incredible 50% of millennials report having a fire pit or fireplace, according to The Boston Globe.
The problem many are facing, however, is the inability to easily add a fireplace or firepit to their existing small home or apartment where indoor and outdoor space is frequently very limited. This is where small electric fireplaces come in. Why invest in a small electric fireplace? Here are three main benefits apartment dwellers are currently experiencing.
Flexibility
PopSugar ran a poll asking readers about the last time they updated their home decor, and 56% reported redecorating within the past year. For homeowners who crave flexibility when it comes to room layout, a static, immovable fireplace may not actually be preferred. A small electric fireplace can go against the wall like a traditional fireplace; or, it can occupy a more modern spot on your coffee table, or sit snug in a bookshelf.
A small electric fireplace is also ideal for a flexible lifestyle — you won't need to worry about going out to the grocery store to buy a fire log before your friends come over. All you need to do is turn your fireplace on for it to operate.
Better for the Environment
Homeowners today are more interested in "eco-friendly" options than ever before, and electric fireplaces do not emit harmful fumes like carbon monoxide into the environment. As an added benefit, the lack of potentially dangerous fumes means that they can be installed anywhere in your home since they don't require a chimney for soot, ash and smoke to escape.
Trendy
Modern, pared down design is gaining in popularity, and small electric fireplaces can be a great accent piece for a living room,  kitchen, or even a bedroom. While electric fireplaces come in a wide variety of styles and colors, a clean rectangular shape, and solid colors like white and black, are some of the trendiest options available. Electric fireplaces can serve as great, unique focal points for modern spaces that draw the eye without being distracting or overbearing.