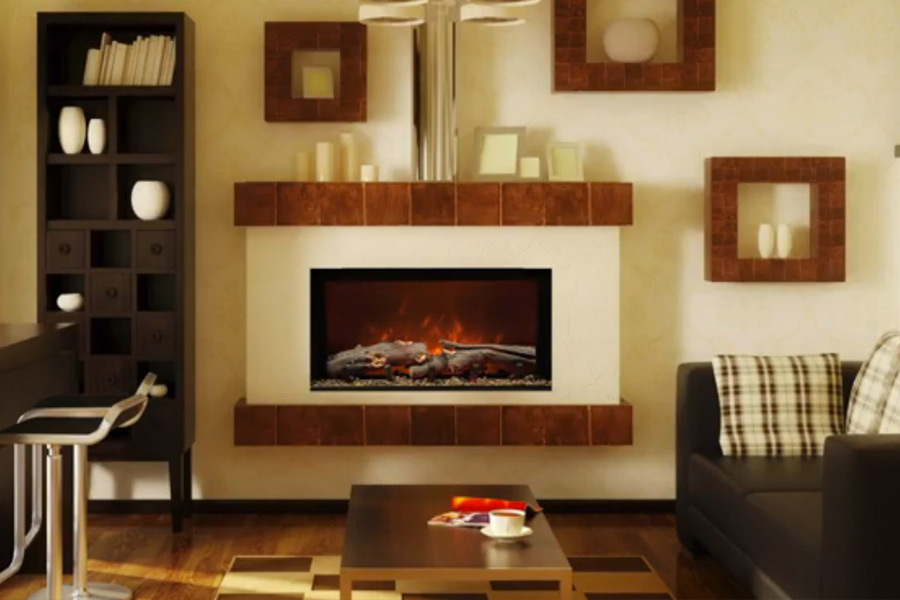 Many people find themselves buying an electric fire place these days. Most people love the feeling they get while they are sitting around a cozy fireplace. The warmth of the flames, holiday occasions, the crackling of the embers and the stories told around it are what make fireplaces traditional. They are beautiful additions to any home.
Electric fireplaces are rapidly becoming popular. They are the alternatives to traditional fireplaces. Electric fireplaces are available in traditional mantel, fireplace insert deigns, and wall-mount designs, and they offer a variety of installation and decor options. These fireplaces keep your energy and maintenance costs in check. Ambiance is added to your environment with one of these fireplaces while maximizing your energy savings and maintenance costs.
Types of Electric Fire Place
There are three basic types of fireplaces available, all of which are hassle-free. They include wall-mount electric fireplaces, electric fire pace mantels, and electric fire place inserts. Each kind comes with a wide range of finishes and designs to suit any decor.
Electric Fire Place Mantels
This fireplace typically features two main components: a separate mantel that houses the firebox and a vent-free firebox with a realistic flame effect. This plugs into any standard 120-volt wall outlet. Fireplace mantels are available in a variety of finishes and colors. Some of them double as media consoles. Some of these electric fire place mantels feature shelving for additional storage, such as a spot for your television.
Wall-mount Electric Fire Places
These types of fireplaces are available in hanging models, some of which install directly into drywall. The hanging fireplaces usually include all the mounting hardware needed for the installation There is also an owner's manual with easy-to-follow instructions. Professional installation may be required to make sure the fireplace is installed in accordance with building code.
Electric Fire Place Inserts
These inserts are designed to fit inside existing fireplaces. This includes any steel-lined or brick hearth. LED inner glow logs are featured with this fireplace. There are pulsating embers that provide a realistic flame effect. The setup of this fireplace is easy. The fireplace just needs to be plugged into a standard 120-volt outlet. Center it inside your fireplace. These insert fireplaces can be operated with or without heat as well.