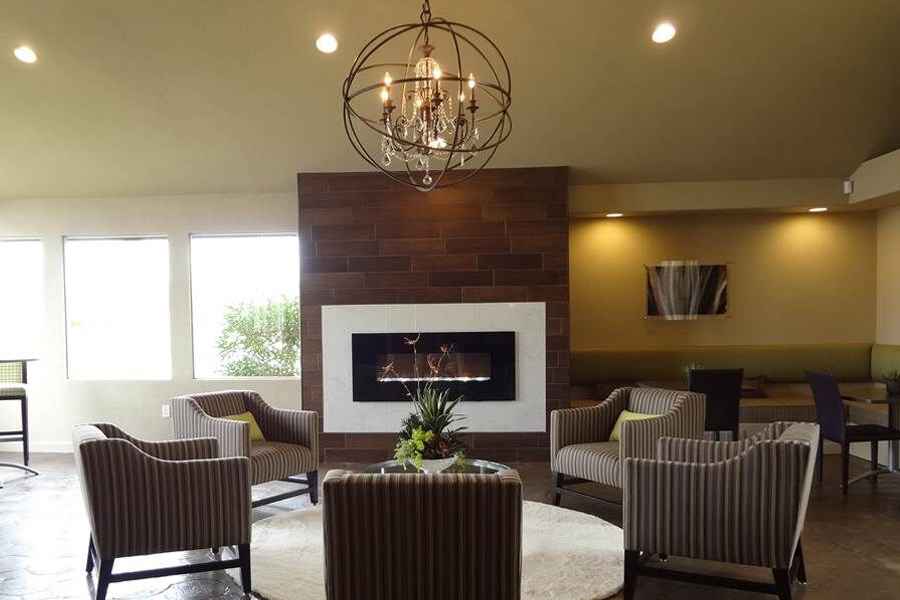 Finding a white electric fireplace isn't easy. But, color is extremely important when you're choosing the decor of your home. You'll want the fireplace to match your decor while accenting the finest touches in your living space. Here are four things to consider when shopping for the best white electric fireplace for your home.
1. Ready or Custom Made White Electric Fireplace 
White electric fireplaces add modern elegance and warmth to any room and work well with most home decor. If you're the "DIY" type, you'll probably find it fairly easy to create a look for your fireplace that makes a unique focal point in your home. In most cases, high-quality electric fireplaces are easy to install as well. 
If you're not a "DIYer" go with a ready-made option. Our Ambiance CLX 2 series is available in white. Just ask for model number AL CLX2-FW. The CLX 2 comes in a variety of convenient sizes as well, and they provide a truly realistic flame experience. Our fireplaces are also available with several state of the art features, including remote and touchscreen controls.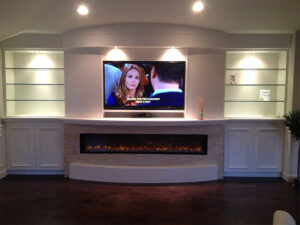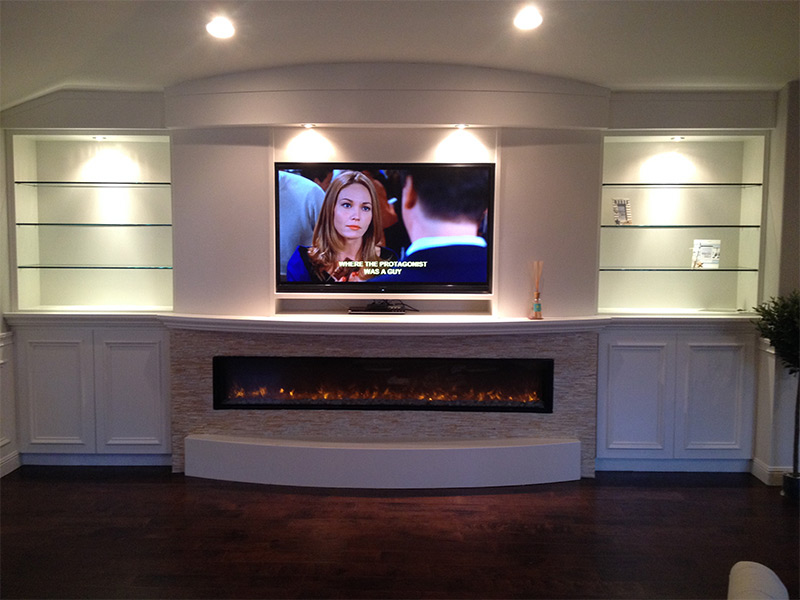 2. Black Fireplace/White Mantel
Black fireplaces make an impressive statement, adding a classic, stunning ambiance to any room. If you'd like to add white to the equation, you can purchase a white cabinet, available in our Home Fire series. This combination will definitely add a "WOW" factor that attracts attention the minute you step into the room.  
Our new Home Fire series comes in three traditional sizes (36″/42″/60″) in width. We have modernized these conventional sizes, transforming them into an incomparable electric fireplace with different appearances and burner packages. These improvements make it possible for each fireplace to be customized to accommodate any application. You can count on being more than pleased with the ambiance that a black fireplace with a white mantel creates. 
3. Painted Fireplace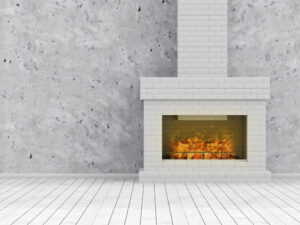 You can always paint an existing fireplace white. Most white fireplaces will complement the style of a room's decor. A whitewash brick fireplace is a timeless choice. Avoid painting over sandstone, river rock or limestone because they're harder to change if you paint them.
4. Décor
Not into painting? Add white mantel fireplace pieces. Available in styles that range from a traditional to contemporary look, these mantels typically feature clean, simple lines and attractive construction. Eye-catching, white decorative mantels provide the perfect place to showcase family photos and other eye-catching memorabilia. As mentioned above, our Ambiance CLX 2 series is available in white. The CLX 2 has been featured in countless residential and commercial projects around the world for almost a decade.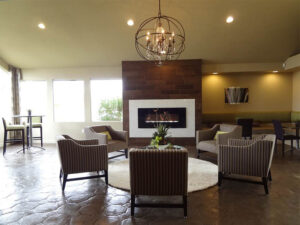 Imagine yourself curled up with a good book in front of a beautiful new fireplace. You can add instant appeal to any room in your home with a white electric fireplace, however deciding on the perfect one to fit your needs can be a challenging task. We're here to help. To find a dealer near you, click here.