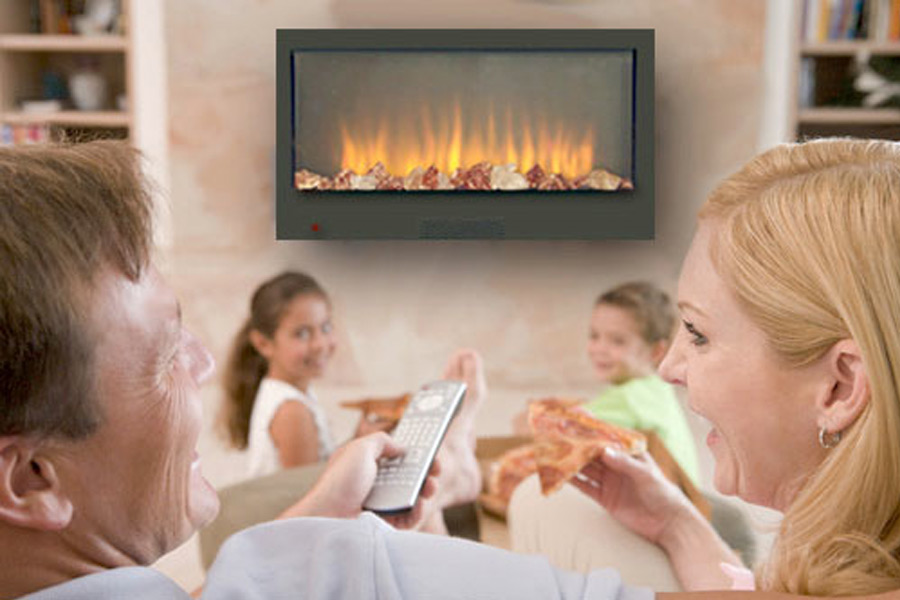 It's Spring, and thoughts of decorating your home are dancing in your head. Throughout the long, cold winter, you have been reading and re-reading decorating magazines. You have watched the TV shows dedicated to the idea of newer is better. You have finally settled upon the idea of adding a fireplace to your home.
The choices for types of fireplaces are few. There is the wood-burning types that are pictured in movies and books. There are pellet stoves, which fit into an already built fireplace, or the newer electric models that anyone can mount and install.
Why choose an electric fireplace?
There is no smoke with the electric fireplace. Since wood-burning fireplaces emit cancer-causing agents, there is no danger to your family or pets. Electric fireplaces are more energy-efficient. According to the EPA, "wood burning fireplaces lose almost 90% of their heat through the chimney." In most electric fireplaces, LED technology has been incorporated, reducing the greenhouse gas emissions and saving you money.
Anyone in any type of house, apartment or condo can enjoy the warmth and glow of a contemporary electric fireplace. There is no chimney or ventilation needed. All you need is a plug. There are many styles, options and colors to choose from when selecting your fireplace.
Unlike a wood-burning fireplace, you can place an electric one just about anywhere. There are wall-mounted units, cabinet units and fireplace inserts that can be placed in an already existing fireplace. Electric fireplaces are very user-friendly, letting you control the brightness, speed and color. You can go from a roaring flame on a cold winter's night to a slow glow for a romantic evening at home.
Electric fireplaces are safety-conscious. They include a programmable shut-off timer for up to 9 hours. This reduces the risk of fires from overheated electronics. Even though they can heat a room up to starting at 400 square feet, they remain cool to the touch so they are less likely to burn your kids and pets.
If you have made the decision to purchase a contemporary electric fireplace because of the ease of installation, safety features and more energy efficient, it's time to go to your favorite store and choose the brand that will fit into your lifestyle.